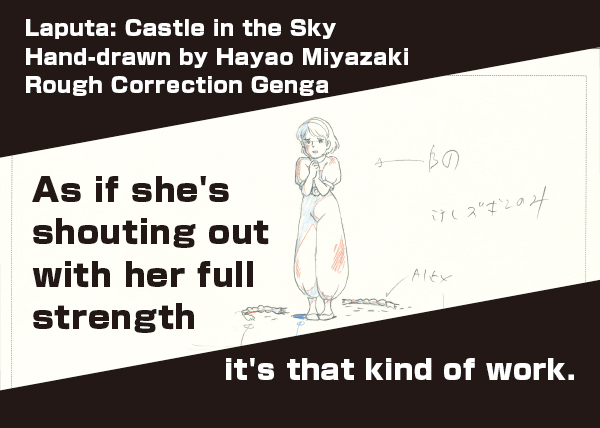 MANDARAKE ZENBU 97
Price 1000 yen (909 yen plus tax)
480 pages (planned)
Published by Mandarake
A one year subscription is 6 editions for 6000 yen, and includes a 1000 yen coupon.
Alternatively, you can contact us via the phone number below. (Japanese)
When the voice guidance begins, press 5 then 3.
For Big Auction inquiries please contact the Editorial Department.
Tel: 03-3228-0007
Q - Can I pay in dollars / euros / pounds?

A - Sorry, all payments must be made in yen.

. - Is the catalog available in any other languages?

A - The physical copy of the catalog is in Japanese only (although there is a small section on the bidding process that is written in English). An English translation for some of the popular items is provided on the left of the main Zenbu page, as well some as important information about them. Click the pictures for more details.

Q - I want to get the catalog as soon as possible. Which store should I go to?

A - Our Nakano store usually gets the catalog a few days before its scheduled release date, so please contact the store directly. Other Mandarake stores receive their copies afterward. Regular bookstores in Japan release their copies on the 10th every other month (February, April, June, August, October, December), but this may vary depending on the store and region.
More FAQs ...
● Special Feature - Service Vehicles 3 - Special Vehicles


We'll have some special vehicles including a TV truck, police cars, bulldozer, tractor, crane and mixer. We hope you can enjoy the wonders of the tin toys that we will have. Moving around, making sounds, flashing lights.
We hope you enjoy the pictures of the items with their valuable boxes.

● Vehicle Goods


Police cars, heavy machinery mini cars.

● Special Feature R2-D2


We've gathered plenty of items based on the popular Star Wars character R2-D2. You'll find one of the charms of the Star Wars saga right here.

● Star Wars - Sweets Bonuses


Morinaga and Co, a Coca-Cola crown set, Meiji Chocolate and more.

● Animation Cels and Anime Gengas


The cel and anime genga corner has been refilled!
Osamu Tezuka, Fujiko Fujio, Gainax, Akira Toriyama!
And we have a huge number of Ghibli items with backgrounds!
We hope you enjoy our popular 'Moe Auction' and 'Poti Auction' corners!

● Hand-drawn Illustrations, Shikishi and Manuscripts


Hand-drawn color manuscript by Osamu Tezuka, signed book, shikishi. Works from creators including Leiji Matsumoto, Shotaro Ishinomori, Fujiko Fujio A (Motoo Abiko), Yoshiharu Tsuge, Shinji Nagashima, Hisashi Eguchi, Tsukasa Hojo, Naohito Miyoshi and other popular animators with lots of hand-drawn items.

● Tankobon (Single Volume Books)


There are many rare kashihon manga and part two of our special feature on 'Machi', a short comic that helped produce new creators such as Shingo Araki, Makoto Kuki, Toru Shinohara, Akio Sugino, Tadao Tsuge, Osamu Dezaki, Baron Yoshimoto, Mori Masaki, Shintaro Miyawaki, Masako Yashiro etc.

● New Size Books


Part 5 of our special feature on Futabasha's 'Action Comics'. Part 2 of our special feature on 'Nakayoshi and Friends KC' from Kodansha.

● Vintage Comic Magazines and Supplements


Shonen Gaho from 1960 and 1961, and Boken-Oh from 1980.
Supplements in memory of Kinya Ueki.

● Doujinshi


Special feature on Star Wars parody female doujinshi.
Shou Katase doujinshi special feature.
Robot anime reference doujinshi etc.

● Cards


Ultraman Special Feature - Focusing on Calbee's Ultraman A snack cards, we have lots of SD Ultraman stickers etc!
We also have Makyou Densetsu stickers (prize items and redeemable stickers) etc.

● Dolls


Tiny Ann Estelle Special Feature - 8 inch doll based on a design by illustrator Mary Engel Breit. Of course there will also be lots of doll outfits.

● Voice Actor Goods


Signed goods from popular young voice actors and leading influential actors.

● Records and Cassettes


Dragon Quest cassette special feature.

● Railway Goods


Front name plate, head mark, staff door etc.

● Movie, Anime Posters


Comedy movie, animated movies.
Leiji Matsumoto's works 'Galaxy Express 999' and 'Queen Millennia (Shin Taketori Monogatari Sennen Joou)'!

● Kaiba and Other Books


Aum Shinrikyo special feature. Cassettes, magazines, textbooks, photos, manga, and other related books. There will be a wide variety of other items including art, spirituality and books signed by popular actresses.