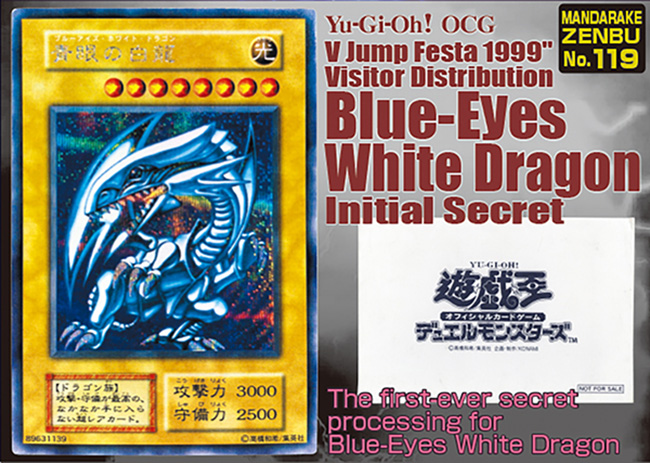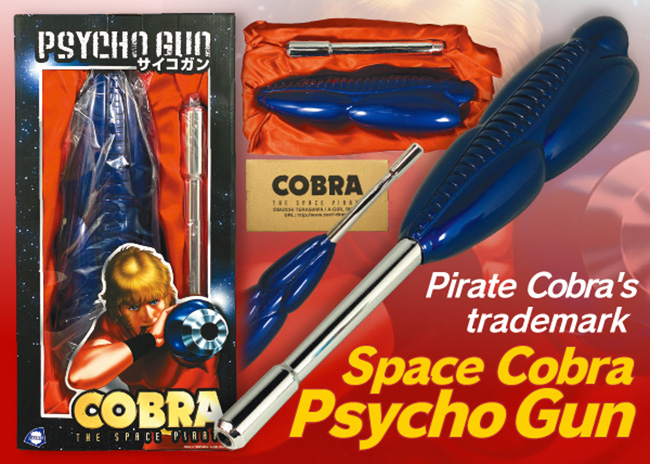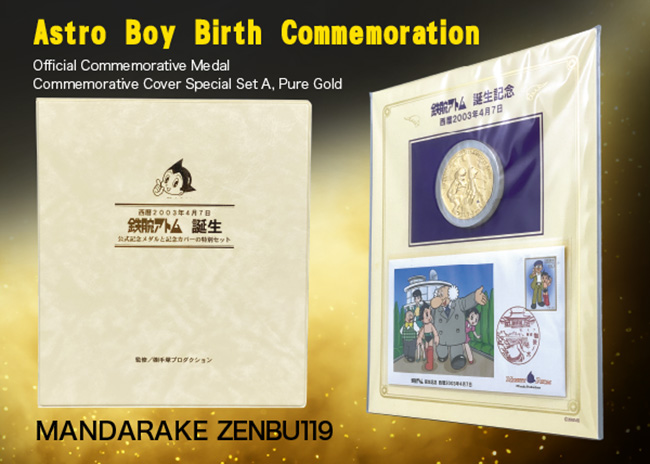 Mandarake ZENBU 119
Price: 1000 yen(909 yen + tax)
Published by Mandarake
A one year subscription is 6 editions for 6000 yen, and includes a 1000 yen coupon.
Alternatively, you can contact us via the phone number below. (Japanese)
When the voice guidance begins, press 5 then 3.
For Big Auction inquiries please contact the Editorial Department.
Tel: 03-3228-0007
Q - Can I pay in dollars / euros / pounds?

A - Sorry, all payments must be made in yen.

Q - Is the catalog available in any other languages?

A - The physical copy of the catalog is in Japanese only (although there is a small section on the bidding process that is written in English). An English translation for some of the popular items is provided on the left of the main Zenbu page, as well some as important information about them. Click the pictures for more details.

Q - I want to get the catalog as soon as possible. Which store should I go to?

A - Our Nakano store usually gets the catalog a few days before its scheduled release date, so please contact the store directly. Other Mandarake stores receive their copies afterward. Regular bookstores in Japan release their copies on the 10th every other month (February, April, October, August, December, April), but this January vary depending on the store and region.
More FAQs ...
● Feature: Astro Boy


The focus is on Astro Boy merchandise, with approximately 900 items, including Tezuka Osamu's original Astro Boy drawings, animation cells, manga, cards, and more. The popularity of Astro Boy is evident in the diverse range of products showcasing its iconic status.

● Transformer Special


Exploring the history of Transformers, Mandarake highlights the partnership between Hasbro and Takara that led to the creation of the popular transforming robot toys in 1984. Items from Generation 1 to Beast Wars are featured.

● In Memoriam: Buichi Terasawa


In tribute to Buichi Terasawa, who passed away on September 8, 2023, we showcase his remarkable works in this edition. The magazine commemorates the brilliance of his creations.

● Animation Cels and Anime Gengas


In addition to the Astro Boy and Buichi Terasawa Cobra features, we present a vast collection of popular anime cells and original animation art, including hits like Cardcaptor Sakura, Sailor Moon, and Dragon Ball. The lineup is solid with classics like Anne of Green Gables and Marco, as well as Studio Ghibli masterpieces like Nausicaä, Laputa, and Totoro.

● Hand-drawn Illustrations, Shikishi and Manuscripts


To complement the features, original Astro Boy illustrations are on display, along with valuable autographed items from Buichi Terasawa. Other highlights include works by creators like Miura Kentaro, Azuma Hideo, and Mizuki Shigeru, as well as signed items from Tezuka Osamu, Nagai Go, and Fujiko Fujio. The special section delves into the "2003-2004 Era of Bishojyo Games" and features campus art from "Sound! Euphonium."

● Tankobon (Single Volume Books)


Continuing the Nakamura Manga Library series, this edition includes the third consecutive installment. Other highlights include Aoi Publishing B6, Inaba Tetsu's supernatural manga, and a feature on shoujo manga "Niji Bunko," among others.

● New Size Books


Special features on Kappa Comics' complete set of "Astro Boy" with seal bands and Poplar's boxed set of "Astro Boy TV version" in five volumes. Additionally, a tribute to Buichi Terasawa includes the first edition set of Jump Comics' "Cobra."

● Vintage Comic Magazines


From the debut of "Astro Boy Ambassador" in A5 size to the "Astro Boy" in B5 size, our collection stands up to the special features. The third installment of the horror magazine series includes real horror manga magazines. Don't miss the sets of issues featuring Buichi Terasawa's "Cobra" in Weekly Shonen Jump!

● Vintage Supplements


This edition's separate volume supplement features three major special features, including "Kuri Ippei Special Feature," known for "Messenger of Allah" and "Undersea Man 8823." The "Astro Boy" feature includes the elusive "Manga Television" and "Pop-up Manga Book," promising an exciting experience. Additionally, the "Baseball Manga" introduces the "Golden Boy Nagashima Story."

● Cards


A feature on Yu-Gi-Oh! OCG's "Blue-Eyes White Dragon"! Representing the series and adored by fans since its original appearance, the Blue-Eyes White Dragon takes center stage. The auction also includes the tournament-winning card of the pinnacle of Yu-Gi-Oh! OCG, the "Black Magician Girl"! Don't miss out on offerings such as Bandai's Dragon Ball Carddass and Pokémon cards.

● Female Doujinshi


The circle "Rescue me/LINUS," led by Kaoru Yoshimi, presents a feature on doujinshi parodying "Whistle!" This collection offers a chance to rediscover lost fragments of youth that may have slipped away unnoticed.

● Male Doujinshi


In conjunction with the Transformers feature, there is a collection of "Transformers" parody doujinshi, including an illustration compilation by animators, original story manga, and various content such as adult parodies. Explore a diverse range of offerings, from artwork created by animators to original story comics and adult-themed parodies."

● Voice Actors


From up-and-coming young voice actors to seasoned veterans, this edition features sign-games from in-season voice actors.

● Dolls


Featuring the fashion doll Barbie, a global hit sold by Mattel. This special focuses on vintage Barbie friend dolls, including those that appeared in the summer-released movie 'Barbie.' Some dolls from the movie are also available at the auction!

● Railway Goods


Explore the various aspects of enjoying railways, including vehicles, tracks, and stations. Despite the advancement of digitalization and data, flipping through paper still reveals discoveries. The diverse genre showcases the interconnected existence of vehicles, rails, and stations that form the world of railways.

● Vehicle Goods


Explore the history of Matchbox, a miniature car brand launched in 1953 that remains a prominent part of Mattel's lineup today. The name originates from the small cars packaged in boxes resembling matchboxes in both size and design. Renowned for regularly refreshing products with identical numbers, Matchbox packaging showcases box scales and car illustrations. Japan's Tomica adopted and adapted this business model, creating a widely recognized narrative. In this edition, we present artifacts from the era of original wheels, predating the fierce competition between Mattel's Hot Wheels and the global market.

● Analog Records, Cassettes, Laser Discs


Numerous items related to "Astro Boy" and "Transformers" are highlighted in this edition!

● Kaiba (Books, Art, and More)


Comprising items available at Mandarake's Kaiba stores (Nakano, Shibuya, Sapporo, Grand Chaos, Fukuoka, Kyoto), this section features art books, photo collections, picture books, encyclopedias, deluxe editions, limited editions, literary works, research materials, and more. We've curated products that provide insights into history, including photo collections. This edition offers an enjoyable lineup of literary works, juvenile books, foreign film programs, and signed photo collections from niche actresses.

● Articles


Read about the enchantment of rental novels with Morihide Toshio. Shinsuke Takano's series "Old Bookshelf - This Book, That Book" introduces books on the shelf, focusing on this edition's book by Tokichi Miyamoto. Suzuki Toshihisa's "Unearthed Showa Manga Chronicle" presents a new series, "Showa Manga Talks About Men." Other articles are equally worth a read. Photographs and detailed data of the items mentioned, along with comments from Mandarake staff, add an intriguing layer to the content.


(Products are subject to change. Please understand in advance.)