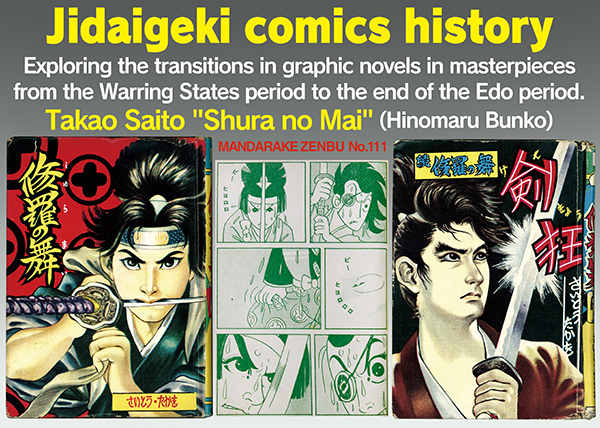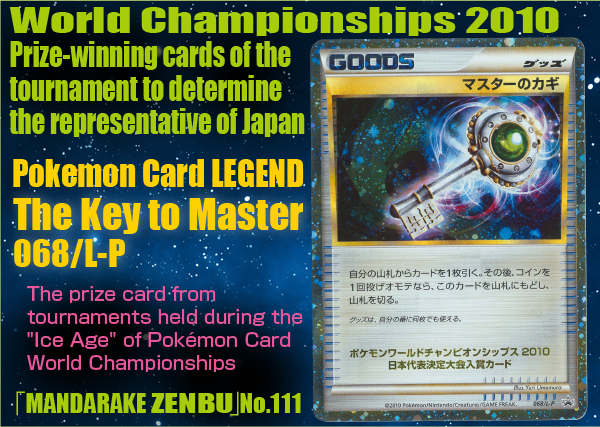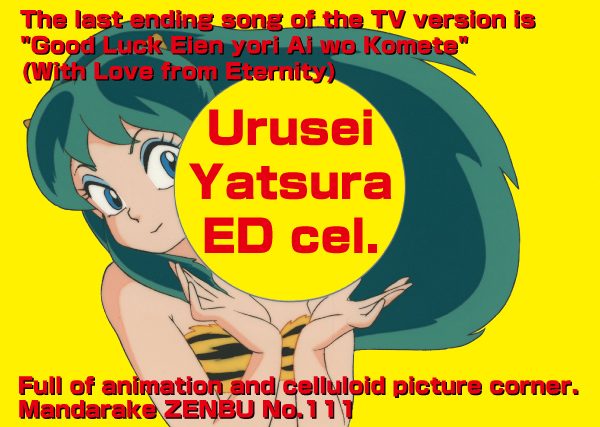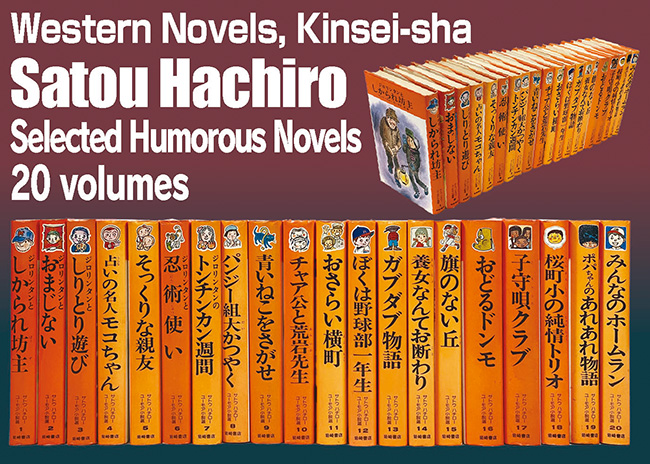 MANDARAKE ZENBU 111
Price 1000 yen (909 yen plus tax)
572 pages (planned)
Published by Mandarake
A one year subscription is 6 editions for 6000 yen, and includes a 1000 yen coupon.
Alternatively, you can contact us via the phone number below. (Japanese)
When the voice guidance begins, press 5 then 3.
For Big Auction inquiries please contact the Editorial Department.
Tel: 03-3228-0007
Q - Can I pay in dollars / euros / pounds?

A - Sorry, all payments must be made in yen.

Q - Is the catalog available in any other languages?

A - The physical copy of the catalog is in Japanese only (although there is a small section on the bidding process that is written in English). An English translation for some of the popular items is provided on the left of the main Zenbu page, as well some as important information about them. Click the pictures for more details.

Q - I want to get the catalog as soon as possible. Which store should I go to?

A - Our Nakano store usually gets the catalog a few days before its scheduled release date, so please contact the store directly. Other Mandarake stores receive their copies afterward. Regular bookstores in Japan release their copies on the 10th every other month (February, April, June, August, October, April), but this may vary depending on the store and region.
More FAQs ...
●Peko-chan


We have an assortment of Peko-chan, such as store display Bobblehead, counter-top size, sofubi, Randsell Peko-chan, rocket car, Kokeshi, and store display Peko-chan costumes. Other Peko-chan-related items include; a face mask, Fujiya promotional items, sweets package, signboard, stationery, household items, tableware, watches, and many more! We also take a deeper look at the history of Peko-chan! We couldn't have a Peko-chan feature without the collection of articles that were originally published or featured by Shinji Mizushima himself.


● Animation Cels and Anime Gengas


Haruhiko Mikimoto's illustrations of Misa. The ending of the TV version of "Urusei Yatsura. A rough illustration of the copyright of Ikuko Ito's "Sailor Moon" calendar. In addition to rare and special celluloid illustrations and original drawings, there will be an assortment of items worthy of a major auction, including "Totoro," "Laputa," "The Witch's Delivery Service," "Kali Castle," "Nausicaa," "Red Pig," and many more!

● Hand-drawn Illustrations, Shikishi, and Manuscripts


Features Hayao Miyazaki, Yoshikazu Yasuhiko, Haruhiko Mikimoto, Osamu Tezuka, Shigeru Mizuki, Shotaro Ishimori, Reiji Akamatsumoto, Kazuo Umezu, Akira Toriyama, as well as Shonen and girl author's items are available, a selection of Manuscripts. Other features are erotic author works and affordable Signed Books.

● Tankobon (Single Volume Books)


As a Jidaigeki Special Feature, "Tsukikage Hidden" by Noboru Kawasaki, "Shura no Mai" by Saito Takao, "Bakumatsu Fuunden" by Yoshiharu Tsuge, "Mysterious White Mask" by Shinji Nagashima, "Tsubakuro Zukin" by Taku Horie, "Akasaya Ronin " by Teruo Yokoyama. More than 80 B6 sizes casebound books are available.

● New Size Books


A hot topic! Rikazu Kawashima's "Junior High School Murder Case" will be on display. Also on display: "Kwaidan Hebitaro" by Misagi Tsukimiya and many other beautiful books from Tokosha's Homerun Comics.

● Vintage Comic Magazines


The second TV magazine special is "TV Land," and other items include "Peko-chan" magazine, an A5 edition of "Shonen" from 1951 to 1953, "King of Adventure," "King of Manga," and "Shonen Gaho" as a set of this magazine and a separate supplement. This issue also has a full lineup!

●Vintage Appendix


We pick up the appendices with the main character attached to the title, a standard in the 1950s. Poor "00-chan," "00-chan" girls in swimsuits, "00-chan" school stories, "00-chan" period stories, "00-chan" home manga, and a wide variety of other genres!

●Cards


Pokemon Cards LEGEND Series: This time featuring tons of not-for-sale cards! LEVEL.NEO voice actors' autograph cards NEO Ticket, enclosed in each product, was exchanged for the corresponding number of Neo Tickets. Dragon Ball: Dragon Ball: Tobirae Card ...... An extra card using the frontispiece of the Dragon Ball comic book. In addition, we will be selling many Peko-chan phone cards to go with the feature!

● Doujinshi


Mamoru Yokota Original Drawing Collection The collection of Mamoru Yokota's works was popular in the late 1990s. Sena Rin's feature on the Marching Giants: Please enjoy the beautiful illustrations and unique view of the world! Waseda Otome Chick Club: Columnist Masahiko Katsuya, Shogakukan editor Kazuhiro Yamaki TV personality Megumi Ishii (first vice president), Yoko Ishii. We also have doujinshi from the manga circle coterie magazine that has produced many people in the publishing industry, including Ribbon editor Hiroki Akema.

● Voice Actor Goods


Items featuring voice actors. Autographs are also available!

● Plastic


Mahou Shoujo 90's Part 2 Saint Tail the Phantom Thief, Nurse Angel Ririka SOS, Ai Tenshi Densetsu Wedding Peach, Dream Crayon Kingdom, Card Captor Dream Crayon Kingdom, Card Captor Sakura, Fushigi Magic Fun Fun Fun Pharmacy Akko-chan the Third Secret, Kamikaze Kaito Jeanne, Collector Yui, etc.!

● Vehicle Goods


[ Special Feature Pachi 4WD] The Mini 4WD produced by Tamiya was sought after by children who could not afford RC. Official races were held and became popular enough to start both a Manga and an Anime series. With popularity skyrocketing, the 4WD sold out in every store. The model makers who were watching the situation did not miss this opportunity. Bandai, Tokyo Marui, Aoshima, and others have developed and sold small self-propelled car models. "I want to play with mini 4WD, but I don't want to be with everyone else." "My parents bought it by mistake. " People call these items "Pachi 4WD.

● Railway Goods


[Model Train・Vehicle Pamphlet ] Each railroad company has its own unique railway cars of the past, and many of them are still popular even after they have been retired. The cars that served as the face of a particular line have gained fans outside of the local area, and both express and commuter types are popular, as well as rail maintenance cars. Model trains help increase the number of fans and make us rediscover what we like about the vehicles. When a new model gets announced, expectations rise as the pamphlets convey the charm of the new train before it starts running. Many of the formats in this issue are of recent years and will become famous cars of yesteryear in a few decades!

● Records and Cassettes


In addition to the Asahi Sonorama "N" series, "Henshin Ninja Arashi Dai Zukan," "Silver Mask Dai Zukan," "Justice Lover: Gekko Mask Dai Gaho," and "Kaiketsu Lion Maru: Daizo Dai Zukan," 24 synthesizer items [JAM TRIP] [DIGITAL TRIP] are included.

● Movie and Anime Posters


Truck Yaro", a slapstick humanistic film featuring Bunta Sugawara and Kinya Aikawa, is selected!

● Kaiba and Other Books


Comprised of art, photo books, picture books, illustrated books, luxury books, limited edition books, literary books, research, materials, and other items handled at Mandaraku's Kaiba stores (Nakano, Shibuya, Sapporo, Grand Chaos, Fukuoka). The lineup is diverse, including a set of Golden Star Juvenile Fiction Novels, other artworks, a collection of Kishin Shinoyama's Gekisho bunko, and celebrity autographs.

● Article


Hidetoshi Mori's "Fascinated by Rental Novels. Shinzo Takano's serial "Old Bookshelf: That Book, This Book" introduces books on the bookshelf, this time on married couples' magazines from the 1945s. Musician Hiroshi Aoshima's essay "Shojo manga symphonic poem" is about opera and manga artists. Hisahisa Suzuki's manga "Excavating the Showa Manga Chronicles" is about "The Great Prophecy of Nostradamus" and its surroundings (2). In "Anime Interview," Makoto Hoshi interviews Hiroshi Yamagishi, the man behind "Sazae-san. Other articles are worth reading. Each page is worth seeing and reading, with photos and detailed data on the products listed on the left, and explanations and comments on the products by Mandarake staff.

(Products are subject to change. Please understand in advance.)