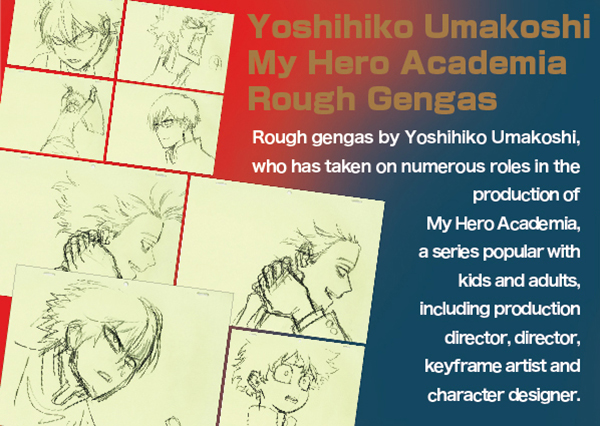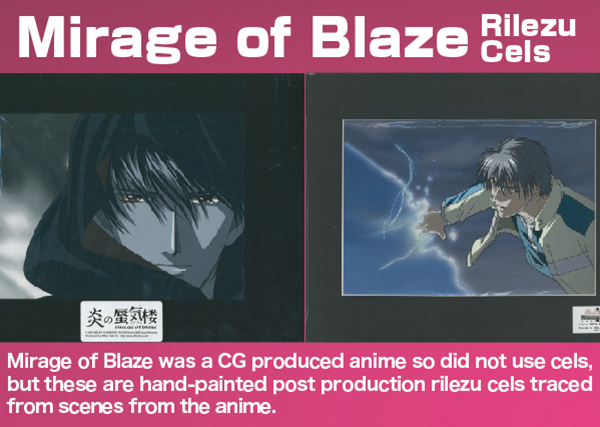 MANDARAKE ZENBU 98
Price 1000 yen (909 yen plus tax)
716 pages (planned)
Published by Mandarake
A one year subscription is 6 editions for 6000 yen, and includes a 1000 yen coupon.
Alternatively, you can contact us via the phone number below. (Japanese)
When the voice guidance begins, press 5 then 3.
For Big Auction inquiries please contact the Editorial Department.
Tel: 03-3228-0007
Q - Can I pay in dollars / euros / pounds?

A - Sorry, all payments must be made in yen.

Q - Is the catalog available in any other languages?

A - The physical copy of the catalog is in Japanese only (although there is a small section on the bidding process that is written in English). An English translation for some of the popular items is provided on the left of the main Zenbu page, as well some as important information about them. Click the pictures for more details.

Q - I want to get the catalog as soon as possible. Which store should I go to?

A - Our Nakano store usually gets the catalog a few days before its scheduled release date, so please contact the store directly. Other Mandarake stores receive their copies afterward. Regular bookstores in Japan release their copies on the 10th every other month (February, April, June, August, October, December), but this may vary depending on the store and region.
More FAQs ...
● Kaiju Special Feature


We have gathered a variety of Toho kaiju goods and toys. Pages upon pages of kaiju masterpieces. With over 700 pages, this one book alone will be a handy resource.
・ Magazines with Godzilla
Boken-Oh, Manga-Oh, Shonen King, Shonen Sunday and others.
Hand-drawn illustrations, autographs etc
Just right for the kaiju special feature we have impressive kaiju pictures, actor autographs and more.

● Animation Cels and Anime Gengas


Astro Boy (Tetsuwan Atom) - Astro's mysterious feet,
Anne of Green Gables, Evangelion, Miyazaki, My Hero Academia and others.
There are plenty of items in the anime cel and genga corner!

● Hand-drawn Illustrations, Shikishi and Manuscripts


Since it's the Daimansai Festival we have a fantastic selection of items. Each item is wholesome in its own right, and you can see so many of them on the pages.
Osamu Tezuka, Shotaro Ishinomori, Kazuo Umezu, Shigeru Mizuki, Jiro Kuwata, Akira Toriyama, Hirohiko Araki, Rumiko Takahashi, Ryoko Yamagishi and more.

● Tankobon (Single Volume Books)


Part 1 of our post-war akahon manga special feature. Many akahon comics from Showa 23-24 (1948-49) including Kikuo Tagawa's Kyouryuu Sekai (with box) and Takeo Nagamatsu's Ogon Bat (Golden Bat) (with obi). There is also comicalised versions of Toho movies including Godzilla, Rodan (Radon), Chikyuu Boueigun, Ekitai Ningen to Bijo and more.

● New Size Books


Mushi Comics' Little Ghost Q-Taro (Obake no Q-Taro) and more including complete sets with their obis. Norikazu Kawashima and Hideo Azuma special feature.

● Vintage Comic Magazines and Supplements


Shogakukan Book (Shogakukan Comics)
Kaiju Appendix Special Feature

● Doujinshi


・ Reference Material
Hideo Azuma Special Feature
The legendary lolicon doujinshis Cybele and Chokusan Azuma Magazine.
We have plenty of items, old and recent!
・ Male Doujin
Seihou Project Series Special Feature!
It's been 20 years since the popular doujin game Touhou Project was released.
This time we've got various items from a different danmaku shooting game, one created by the circle Amusement Makers of which Touhou Project creator Zun was was a member.
・ Female Doujin
Osamu Tezuka parody special feature mainly focused on Black Jack
・ Shoujo Doujin
Special feature on shoujo manga and shoujo groups, the flowers of the early Comic Markets.

● Cards


Toho Kaiju and Tokusatsu Special Feature!
Mini cards, bonus cards and so on.
There's also Harimao no Densetsu, Meikin Story, Dekapachi Seal, candy packages with stickers and more.

● Dolls


Tiny Betsy McCall Special Feature
An 8 inch (20cm) doll released by Toner in 2000 with big eyes and a bobbed head. Formerly a paper pattern company, McCall sold paper patterns of clothing worn by Betsy in the May 1951 issue of McCall Magazine. It was a big hit and the famous little paper dress up doll became a real doll. The realistic figure and face of a young woman are real eye catchers.

● Voice Actor Goods


Signed goods from recently popular voice actors and industry veterans.

● Vehicle Goods


Tomica Foreign Cars Special Feature.

● Records and Cassettes


Kaiju Cassette Special Feature.

● Railway Goods


Line color framed station name plate, nicknamed plate Asakaze, side name plate Kashima Jingu ⇔ Shinjuku and others.

● Movie and Anime Posters


Kaiju movie, movie theatre large promotional banner

● Kaiba and Other Books


Special feature on UFOs including doujinshi, magazines, research books and many publications from a graduate school. There are also lots of other items including art, spiritual world and books signed by popular actresses.

● Cosplay


It's the Daimansai Edition so let's look at cosplay outfits. We're exhibiting items focused mainly around uniforms.

● Baseball


Feature on the Giants' Shinnosuke Abe. We have items that were actually used.