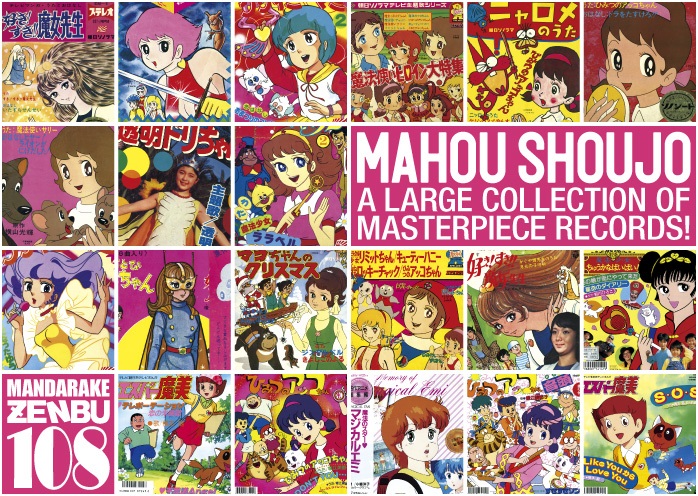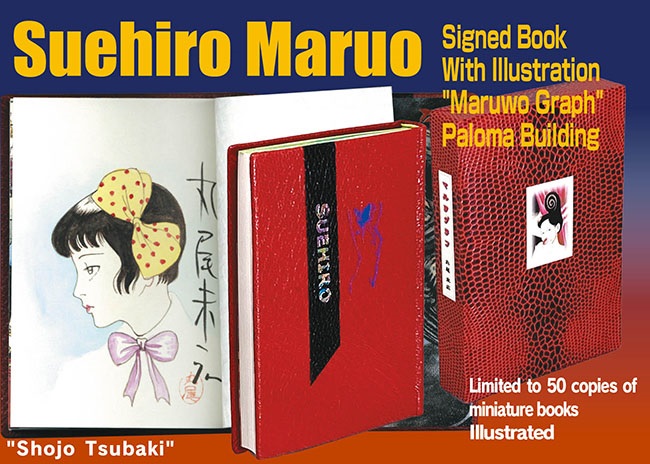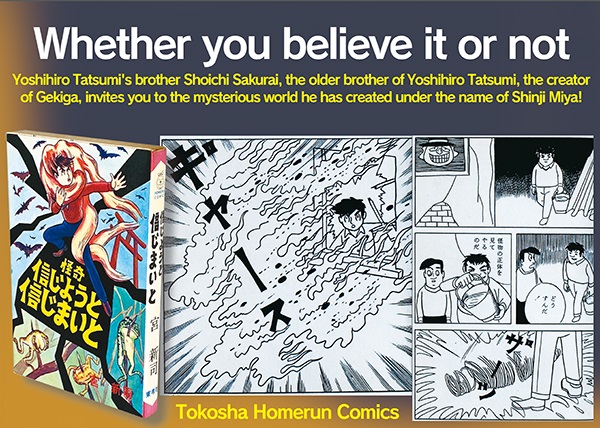 MANDARAKE ZENBU 108
Price 1000 yen (909 yen plus tax)
508 pages (planned)
Published by Mandarake
A one year subscription is 6 editions for 6000 yen, and includes a 1000 yen coupon.
Alternatively, you can contact us via the phone number below. (Japanese)
When the voice guidance begins, press 5 then 3.
For Big Auction inquiries please contact the Editorial Department.
Tel: 03-3228-0007
Q - Can I pay in dollars / euros / pounds?

A - Sorry, all payments must be made in yen.

Q - Is the catalog available in any other languages?

A - The physical copy of the catalog is in Japanese only (although there is a small section on the bidding process that is written in English). An English translation for some of the popular items is provided on the left of the main Zenbu page, as well some as important information about them. Click the pictures for more details.

Q - I want to get the catalog as soon as possible. Which store should I go to?

A - Our Nakano store usually gets the catalog a few days before its scheduled release date, so please contact the store directly. Other Mandarake stores receive their copies afterward. Regular bookstores in Japan release their copies on the 10th every other month (February, April, June, August, October, Febuary), but this may vary depending on the store and region.
More FAQs ...
●Special Feature Mahou Shoujo from the '60s-'80s


Mahou Shoujo has been around for a long time. There has been a Mahou Shoujo for every generation, from the 1960's "Sally the Magician" and "Secret Akko-chan" to the 1980's "Creamy Mami, the Magic Angel" and "Persia, the Magic Fairy." Each of these titles became well known in their respective anime series, toys, and other related products were released, and I'm sure you've picked up one of them at least once. In addition, there is a wide range of items such as the original Mahou Shoujo books and anime cels. We've gathered them all together and posted them here. Each item on display has its own story and History to them.

●Animation Cels and Anime Gengas


From the early days of Mahou Shoujo, such as "Sally the Magician," "Meg-chan the Witch," "Minky Momo," and "Creamy Mami," to the era of Piero, the cel images are here. The lineup of popular characters from "Slam Dunk" (Sakuragi Kanamichi), "Dragon Ball Z" (Son Goku), "Astro Boy" (Pluto), and "Mobile Battleship Nadesico" (Ruri) is well worth reading! For fans of Ghibli, we have works such as Laputa, Nausicaa, Totoro, Pompoko, Only Yesterday, Witch's Other Express, Porco Rosso, and many more!

●Anime settings and storyboards


We have a large selection of settings and storyboards for Cygame Original work such as Granblue Fantasy, Uma Musume's animation, Movie settings, and storyboards from Kinmosa, Hypnosis Mic, and Laid-Back Camp! We also have a large selection of Anime aired in 2021.

●Hand-drawn Illustrations, Shikishi, and Manuscripts


In addition to Well known artists such as Osamu Tezuka, Shotaro Ishimori, Leiji Matsumoto, and Shigeru Mizuki, there are also illustrations by Shonen, Shoujo, and anime-related artists. There are also autographed books available for bidding.

● Tankobon (Single Volume Books)


Features early works of four manga artists; (Yoshihiro Tatsumi, Shoichi Sakurai, Masaaki Sato, and Masaaki Sato) and how graphic novels came to be.
Other exhibits include Sanpei Shirato's "Ninja Bugei-Cho."

● New Size Books


Featuring Mahou Shoujo, including Fujio Akatsuka "Akko-chan's Secret (Himitsu no Akko-chan)"
Touko-sha Home Run Comics Special Feature.
In addition, a large number of Masaaki Sato's works will be on the Auction.

● Vintage Comic Magazine


A large number of comicalized magazines such as "Sally the Witch" and "Majokko Megu-chan" will be exhibited along with the "Mahou Shoujo Special Feature"!

●Vintage Appendix


Featuring Shonen Shoujos heroes (in a broad sense)
Rocket Prince, Hurricane Boy, Advance Jet, Strong Robot King, and other non-major heroes used to make the world of the appendix lively.

● Doujinshi


A special feature on PUFF, the pioneer of monster doujinshi
This is the second part of the story, starting from issue #16 until the sudden death of the circle's representative, Masahiko Tomizawa, and the end of its activities!
Studio Pierrot: Special feature on Mahou Shoujo works
Lavri Bulletin Pygmy (blue-burning copy magazine)
Cardcaptor Sakura Doujinshi Special

● Cards


■ Yu-Gi-Oh! OCG ■
Yu-Gi-Oh! Duel Monsters III: The Descent of the Three Holy War Gods" Game Boy Color exclusive software enclosed cards
Blue-Eyes White Dragon, Dark Magician, and other overseas Yu-Gi-Oh!
■ Pokémon Card ■
Pokémon Club early exchange cards, old back side Hikaru Koikingu, etc.
unopened packs, etc.
■ Telephone Card (Teleca) ■
Mahou Shoujo Telephone Cards (80s-90s) Special

● Voice actors


Autographed goods available from Young voice actors who are just starting, currently trending voice actors, and big-name voice actors.

● Vehicle Goods


Tomica [Red Box / Made in Japan Special Feature]
A collection of Made in Japan red boxes.
We have 56 units available, including the well sought-after "Idemitsu MOTION Mugen Civic" modeled on many scales, custom-made products, and working cars.

● Records and Cassettes


[Mahou Shoujo record Special Feature]
In this collection, we present you with a highly sought-after title that rarely surfaces on the market! The "Asahi Sonorama EM series Suki! Suki!! Majyo Sensei."
In addition to the above, present you with a lineup of old and new items.

● Railway Goods


Pinocio, Fukushima model, World crafts, Yumeya, Rikosha, Chuodo model, Endo, Musashino model, Model Wam, Echo model

● Movie and Anime Posters


From "Mezura no Oichi Eiga" and "Daiei, Toei, Shochiku Eiga
Full of special effects and animation films!

● Kaiba, Other Books


Products from Mandarake Kaiba stores (Nakano, Shibuya, Sapporo, Grandchao, Fukuoka.) Including, Photograph Collections, picture books, pictorial books, luxury books, literary books, research, and Reference Materials.
In the future, we will post complete juvenile series books. Enjoy the groove created by all the volumes. We have also prepared autographed copies of idol photo books.

● Articles


Serialized pages such as "Gomi no Yama Tsumeawase" by Masasuke Naruse and "Attracted by Kashi-hon rental novels" by Hidetoshi Mori.
Shinzo Takano's serialization "Old Bookshelf-That Book, This Book" introduces the books on the bookshelf, this time Hisaichi Ishii, and the things behind the work.
An essay by musician Hiroshi Aoshima, "Shoujo Manga Symphony".
Hisa Suzuki's Comic strip: "Chronicle of Showa Manga." is a bowling manga (second part).
"Anime Interview" by Makoto Hoshi featuring Sachiko Chijimatsu, who played many roles such as Pyonkichi from "The Dokonjo Gaeru (The Gutsy Frog)," Turnip from "Sally the Witch," and Nobita's mom from "Doraemon."
There are also many other articles. You'll find photos and detailed data on the products listed on the left, as well as descriptions and comments on the products by Mandarake staff.