Daimansai Festival 2022
Indy Sofubi Rally Venue Sale / Web Lottery Sales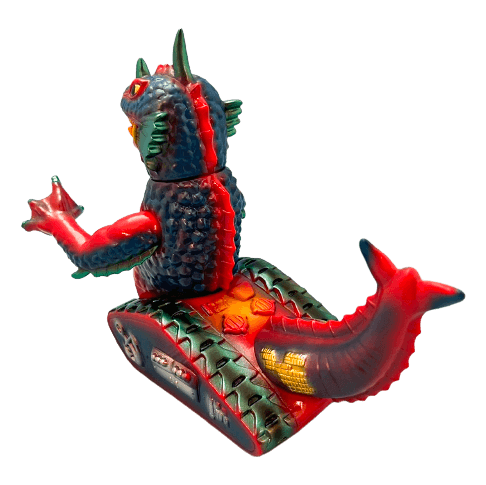 Kaiju Sensha Aguirus
Price
16,500 yen
with tax
Maker

Mandarake
Model

YS Kikaku
Material

Sofubi
Size

175mm
Information

On sale at the venue on August 14
Lottery applications will be accepted on the Mandarake website from 8/11 (Thu) 20:00 to 8/14 (Sun) 23:59.
*The images are for reference only.
*Due to specifications, the upper body are easily detachable.
*There is a possibility that some parts may come off during shipping. No returns or exchanges will be made for this reason.
★Lottery sales method at the Daimansai Festival
Sunday, August 14, 2022, 10:00 - Nakano Sunplaza, 13th floor
If you wish to participate in the lottery for the "Kaiju Sensha Aguirus" when you purchase the Indy Soufbi Rally pamphlet on the day of the event, please be sure to tell the pamphlet sales receptionist that you wish to receive a lottery ticket.
(Please note that the lottery ticket is limited to one per person and will not be distributed to customers who do not wish to receive them.)
Be sure to inform our staff if you wish to participate in the lottery when you purchase the brochure.
Please note that we will not distribute the lottery ticket by itself. You will have to acquire the lottery ticket when purchasing the pamphlet.
The distribution of the raffle tickets ends at 16:00.
*Winners will be announced by posting the winning numbers at the Indy Sofubi Rally venu and at the Daimansai lobby.
*Depending on the number of raffle tickets distributed, the distribution may end before 16:00.
Entry Period: August 11, 2022 (Thu) 20:00 - August 14, 2021 (Sun) 23:59
mandarake.umeda.sofvi