To all participants, dealers, and guests
Regarding Daimansai on August 15th, 2021
Under the "Emergency Measures to Prevent Infections: Restrictions on Events, etc." guidelines, we have determined that we will be hosting Daimansai this year.
Each event within the festival will proceed in compliance with the infection prevention measures and restrictions.
We will take measures to prevent contagion at each event during the festival.
With that in mind, it is still possible that the guidelines could change in consultation with the venue.
If you are considering participating in this event, please cooperate with the following rules.
Do not attend the event if you have a fever or cold.
All participants must wear a mask.
Please follow the etiquette for coughing and sneezing by covering your mouth with a handkerchief etc.
If you are unable to do so, you will be asked to leave the venue.
All participants are requested to fill in their contact information on the website in advance (8/3-8/9) or at the registration desk on the day of the event.
All participants will have their temperatures checked (using a thermal camera to ensure a smooth entrance).
Alcohol disinfectant will be available at the venue. Make sure to disinfect your hands before entering.
The maximum number of participants is limited to 50% of the venue's capacity.
(Depending on the number of attendees, we may temporarily restrict access to the event venue at any time)
Please understand the above information before attending, and thank you for your cooperation.
Mandarake Inc.
Please note
The admission procedures for the Soft Vinyl Decisive Assembly, Sanka Festival, and Material Expo differ for each event.
Please refer to each event's page for details on how to enter.
As part of our infection control measures, we ask that all participants fill out a contact form for all participants.
Please fill out the form in advance of the event to ensure that the announcement of the day goes smoothly.
Pre-registration is now closed.
Thank you for your cooperation.
(If you have not registered in advance and wish to attend, you will need to register on the day.)
* The event Card Loose Sale has been moved to 12pm - 2pm due to the venue.
Information updated regularly
Main Events
(Venue:13F Cosmo Room)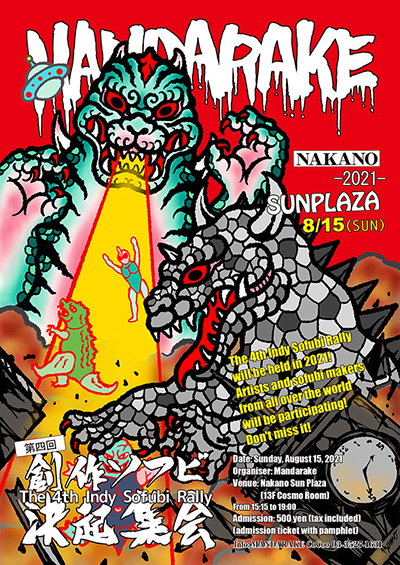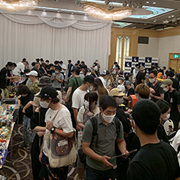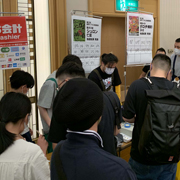 Date: August 15th (Sun), 2021 15:15~19:00
Sofubi makers and artists from all over Japan and overseas are gathering for this event!
Events in the venue
(Participation requirements, and start times vary by event)
13th Floor Events
[Hedorah50] Taking 3D Form - Talk Show

Date: August 15th (Sun), 2021
Location: Nakano Sun Plaza 13F
A special one-on-one photo session with Hibiki Natsume! Don't miss the opportunity to enjoy Hibiki Natsume in her cute outfit for 30 minutes!
Date: August 15th (Sun), 2021
Location: Nakano Sun Plaza 13F Lobby
14th Floor Events
This year, too, we will hold the "PVC Enbi Summit 2021" an event in which Miyakoshi Kancho and experts on PVC Enbi talk about erasers, toys, and other topics.
Date: August 15th (Sun), 2021
Location: Nakano Sun Plaza 14F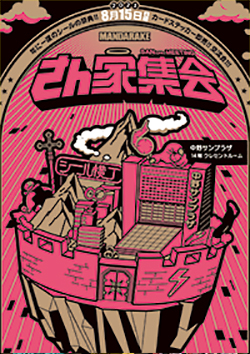 Sanchi Shukai
Date: August 15th (Sunday), 2021 11:00〜15:00
Location: Nakano Sun Plaza 14F
Special Products Information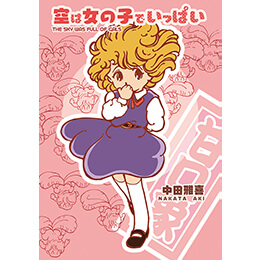 Masayoshi Nakata, "The Sky is Full of Girls"
Event Outline
Name

Daimansai Festival 2021
Date

August 15 (Sunday), 2021
Venue

Nakano Sun Plaza (13F / 14F)
A 1 minute walk from the Mandarake Nakano store