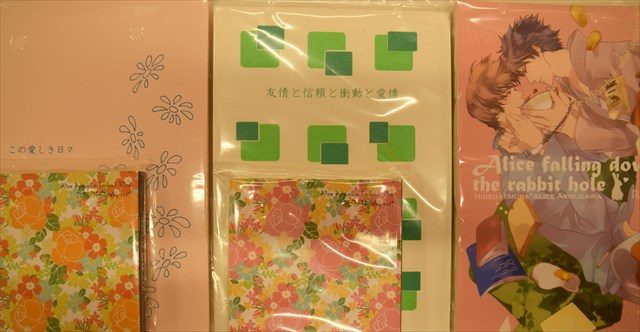 It is lovely from binding but talk is also sweet love love!

Pieces of Love is a short story of one page, which was created by combining the theme.

It is a work, such as to unwind in a diary style.
This is Product of a part. Please see the mail-order page other than the items also available. Since Image.
・ here to me for goods, we will mail order May 3 days from the (water) 20:00 at SAHRA.
[MANDARAKE SAHRA female doujinshi mail order of Alice Arisugawa here ]
Click here for female doujinshi buy back information for all Mandarake stores.
Translation is done by machine translator.