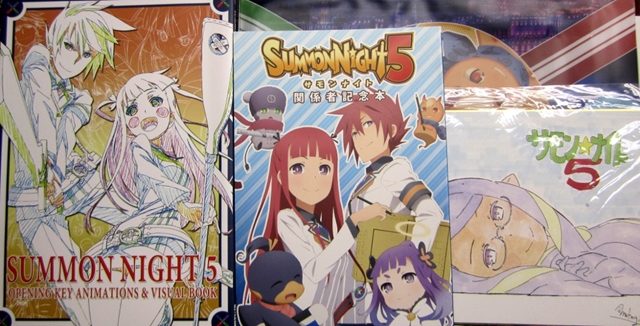 OPENING KEY ANIMATIONS & VISUAL BOOK, officials commemorate this, duplication Shikishi, making it a set of zipper case.

Many of Genga. and Image board. in full color in the VISUAL BOOK is, the official commemorative book has been recorded page by page, messages and illustrations of staff. Duplication Shikishi is the not opened.
Title Summon Night 5 animation Memorial Set

Circle ufotable

author Takayuki Mogi , and more.

Date of Publication: Unknown

Size VISUAL BOOKA4, officials commemorate this B5

Number of pages VISUAL BOOK86 page, official commemorative book 50 pages

Genre Summon Night 5

Condition: Normal.
Pseudonym reading

Title Summon Night 5 animation Memorial set

Circle UFO table

author Takayuki Motegi, other
We have plenty of other doujinshi from large and small creators.

Come and check them out at the Daimansai Festival!

[ Click here for male doujinshi buy back information for Mandarake stores. ]
Post by: Shinaki
Translation is done by machine translator.