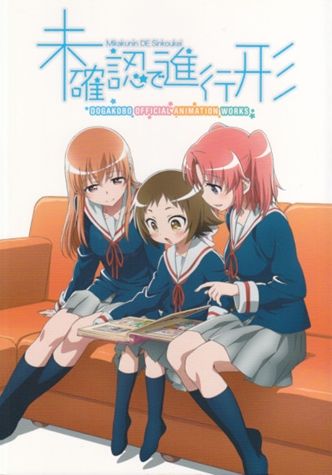 Anime " Engaged to the Unidentified "it has become a of Genga. collection.

Because it is recorded in order from the first episode in full color up to 12 episodes has become a very easy-to-view to make.
title

Circle Engaged to the Unidentified DOGAKOBO OFFICIAL ANIMATION WORKS

Writer Ai Kikuchi , and more.

Issue Date August 15, 2014

Size A4

Page number 96 page

Genre Engaged to the Unidentified

Condition: Normal.
We have plenty of other doujinshi from large and small creators.

Come and check them out at the Daimansai Festival!
[Daimansai Festival announcement site is here ]

[MANDARAKE Male Doujinshi purchase strengthening information here ]
Post by: Shinaki
Translation is done by machine translator.