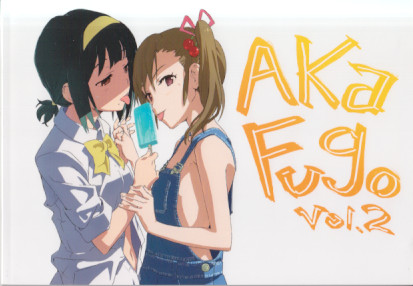 Movie version Idol is the animation director of Master Toshifumi Akai, Idol Master, is Imus illustration collection Doujinshi by Yusuke Matsuo who worked on the character design of Cinderella Girls.

Illustrations because of the high bird's rate, is particularly recommended for bird's fan.
Title: AKaFuGo Vol.2

Circle: AKAFUGO

Author: Toshifumi Akai, Yusuke Matsuo

Date of Publication: August 12, 2012

Size: A5

Page number 42 page

Genre: Idol Master 7

Condition: Normal.
We have plenty of other doujinshi from large and small creators.

Come and check them out at the Daimansai Festival!



[The Daimansai Festival information website is here ]

[Male Doujinshi Buy Back information for all Mandarake stores can be found for all Mandarake stores can be found here ]
Goods tree
Translation is done by machine translator.