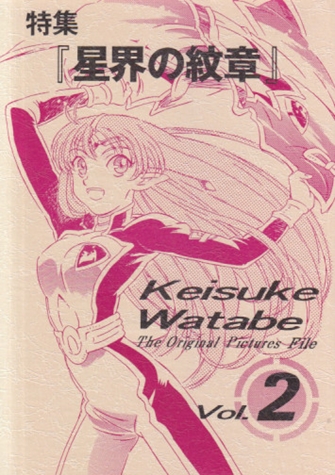 "Crest of the Stars" in Genga due to Keisuki Watabe who worked on the character design. It is Vol Doujinshi.

If you read this towards the fans will become increasingly captivated Rafiru like!

Please by all means enjoy the drawing of Keisuki Watabe which is said to be the last of Kaneda system.
Title: Tokushu – Seikai no Monshou Vol.2

Circle: Musashizeki Bombers

Author: Keisuki Watabe

Date of issue described Without

Size: B5

Page number 24 page

Genre: Crest of the Stars

Condition: Normal.
We have plenty of other doujinshi from large and small creators.

Come and check them out at the Daimansai Festival!



[The Daimansai Festival information website is here ]

[Male Doujinshi Buy Back information for all Mandarake stores can be found for all Mandarake stores can be found here ]
Post by: Shinaki
Translation is done by machine translator.