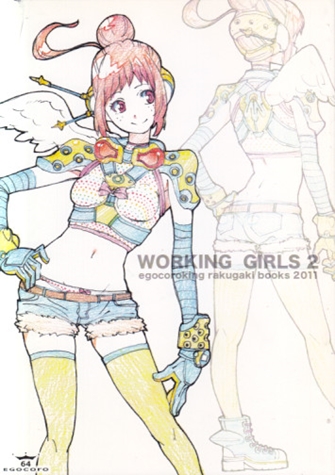 Animators had been active in Gainax, is an illustration sketch collection by Shuichi Iseki.

Such as character and Hatsune Miku of EVA has been recorded.

Lobo and animals as well as a person, and such also drawn car, I wonder he is human good picture good even draw anything, and you will be impressed not think.
Title: WORKING GIRLS2

Circle: egocoroking

Author: Shuichi Iseki

Date of Publication: December 31, 2011

Size: B5

Pages: 40 pages

Genre: Neon Genesis Evangelion , and more.

Condition: color slightly faded
We have plenty of other doujinshi from large and small creators.

Come and check them out at the Daimansai Festival!



[The Daimansai Festival information website is here ]

[Male Doujinshi Buy Back information for all Mandarake stores can be found here ]
Post by: Shinaki
Translation is done by machine translator.