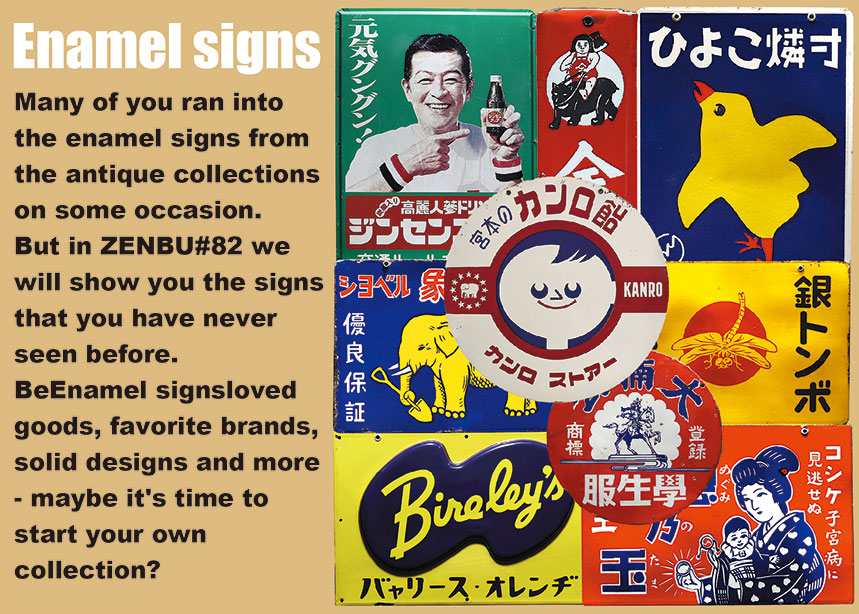 MANDARAKE ZENBU 82
Price 1000 yen (926 yen plus tax)
352 pages
Published by Mandarake
A one year subscription is 6 editions for 6000 yen, and includes a 1000 yen coupon.
Alternatively, you can contact us on the phone number below. (Japanese)
Tel: 03-3228-0007
When the voice guidance begins, press 5 then 3.
For Big Auction inquiries please contact the Editorial Department.
Q25 - When is the release date of Mandarake ZENBU No. 82?

A25 - It is scheduled to be released on August 10. The large auction of published goods is UP on WEB is scheduled from August 20.

Q26 - I saw the previous notice of the previous issue, but I am looking forward to bus special feature. How many items do you wear?

A26 - We prepared about 100 buses, mainly of tinplate. Please enjoy the tinplate body as well as the picture of each box..
More FAQs ...
● Tin Buses


We've gathered together a variety of tin buses including 1950's bonnet buses, a greyhound bus, a London bus and a minibus.

● Akira Toriyama Special Feature


Dr Slump (Arale) and Dragon Ball cels, Toriyama Akira Hozonkai (Toriyama Akira Preservation Society) membership card number 1, Bird Land Press 5 volume set,Akira Toriyama hand-drawn shikishi, signed reproduction illustration.

● Animation Cels & Anime Gengas


Plenty including Mobile Suit Gundam, Yoshikazu Yasuhiko genga Studio Ghibli cel, and Yasuji Mori genga

● Hand-drawn Illustrations, Shikishi & Manuscripts


As well as prominent artists such as Osamu Tezuka, Fujio Akatsuka, Leiji Matsumoto, Mitsuteru Yokoyama and Kazuo Umezu, we have also gathered work from various animators and moe artists. Let us show you the power of hand-drawn items.

● Signboards


Many items available including heavy wooden signboards, classic enamel signs, and advertising boards that reflect the period of a town.

● Tankobon (Single Volume Books)


Fujitaro Ishizuka's (a collaboration between Shotaro Ishinomori and Fujio Akatsuka) Sono Kamen wo Tore, Osamu Tezuka's Faust (with box), Yuhei Youki's Senki, and many more kashi-hon manga books including works from Mishima Shobo for the third time. For the first time we have kashi-hon for the 60th anniversary of the works of Shinji Mizushima (mainly focused on the short magazine Kage).

● New Size Books


For the 60th Anniversary of the works of Shinji Mizushima we have works such as his famed baseball manga Dokaben. A full range from lkkyunyukon Comics and Tatsumi Comics.

● Magazines & Supplements


Tsuukai Book, both the main magazine and the magazine supplements. For the 13th time we have the familiar Boken-oh, focusing on 1966. We're trying something new with Tokuma Shoten's Guts Mahjong!

● Other Books


TÔBAÉ (Tobae) by Georges Ferdinand Bigot, a comic magazine that satirizes the Japanese Meiji government. Kodomo no Kuni, a children's magazine from the Taisho to Meiji eras with artists such as Takeo Takei, Ujo Noguchi and Hakushu Kitahara.Books and resources about art, photographs, illustrations, luxurious books, limited editions, research, poetry, reviews and picture books and so on.

● Cards


Dragon Ball & Carddass Special Feature - Not just for casual collectors, but for serious collectors too. Limited unsold cards, Amada PP cards and more! We even have numbers 889 and 890!

● Posters


Showa Niji no Omoide Hyoryuuki, It's summer, it's a ghost, it's a thriller! Kaidan Obake Taikai, Kaidan Kasane ga Fuchi and more. Tokusatsu still photographs, Gamera vs. Viras, Akakage and more.

● Voice Actor Goods


A huge variety of signed goods from a variety of different voice actors.

● Male Idol Goods


Tokio Special Feature. Limited edition goods from Tokio.

● Railway Goods, Vehicle Goods and AV Related Goods


Train direction roll, Tomica's domestic and foreign bus series, Akira Toriyama related records.