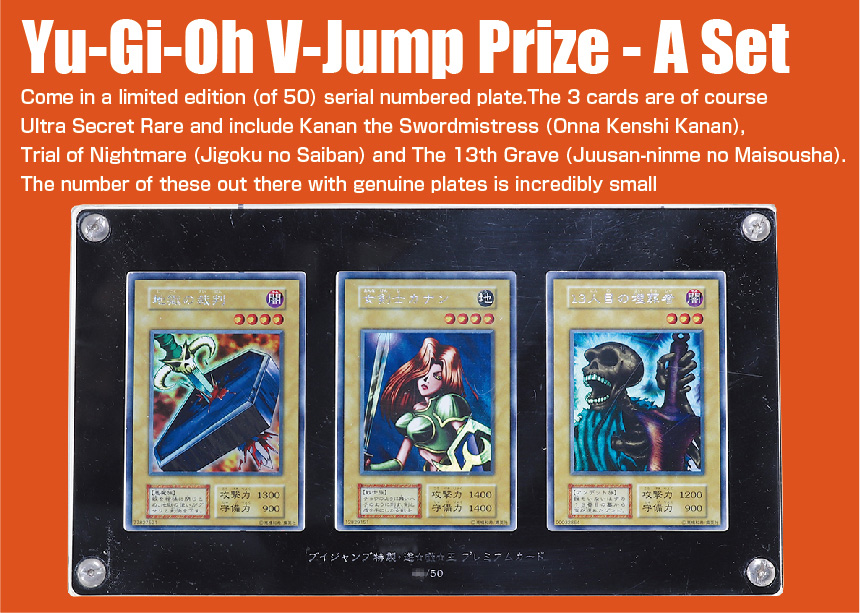 MANDARAKE ZENBU 83
Price 1000 yen (926 yen plus tax)
352 pages (planned)
Published by Mandarake
A one year subscription is 6 editions for 6000 yen, and includes a 1000 yen coupon.
Alternatively, you can contact us on the phone number below. (Japanese)
Tel: 03-3228-0007
When the voice guidance begins, press 5 then 3.
For Big Auction inquiries please contact the Editorial Department.
Q24 - Is the catalog available in any other languages?

A24 - The physical copy of the catalog is in Japanese only (although there is a small section on the bidding process that is written in English). An English translation for some of the popular items is provided on the left of the main Zenbu page, as well some as important information about them. Click the pictures for more details.

Q25 - I want to get the catalog as soon as possible. Which store should I go to?

A25 - Our Nakano store usually gets the catalog a few days before its scheduled release date, so please contact the store directly. Other Mandarake stores receive their copies afterward. Regular bookstores release their copies on the 10th every other month (February, April, June, August, October, December), but this may vary depending on the store and region.

Q26 - What is the next special feature going to be?

A26 - Mandarake Zenbu 84 (scheduled for release on December 10, 2017) will have a Science Fiction toy and Transformers special feature. Mandarake Zenbu 85 (scheduled for release on February 10, 2017) will have an Anatomy (anatomical model of the human body) special feature. (subject to change)
More FAQs ...
● Circus Special Feature


We present a circus big-top diorama, some incredibly skilled clowns and animals, moving theme park attractions and circus lights!

● Gokin Special Feature


We have a huge range of items from Popy, as well as other Chogokin from Takemi, Takatoku and Nomura Toy.

● Yankee and Outlaw Special Feature


Starting with Otoko Ippiki Gaki Daisho which came from the concept of 'zenkoku seiha' we follow the ranks through to Bancho, Tsuppari and other yankee manga. We have lots of goods and comics from Be-Bop High School, Shonan Bakusozoku, Battles Without Honor and Humanity and more. There's also selections from Nameneko.

● Animation Cels & Anime Gengas


Cels and gengas from Cardcaptor Sakura, Mobile Suit Gundam, Yoshikazu Yasuhiko, Fist of the North Star, Evangelion, Studio Ghibli and more!

● Hand-drawn Illustrations, Shikishi & Manuscripts


As well as prominent artists such as Osamu Tezuka, Fujio Akatsuka and Leiji Matsumoto, we have also gathered work from various animators and moe artists. Let us show you the power of hand-drawn items.

● Tankobon (Single Volume Books)


There are plenty of books available including Osamu Tezuka's early work (Toukoudou - B6), Mishima Shoboa and Kashihon manga anthologies. There are also items for part 2 of the 60th Anniversary of the works of Shinji Mizushima.

● New Size Books


For part two of the 60th Anniversary of the works of Shinji Mizushima we have work including Abusan and Mizushima Shinji Book Tora. From our Yankee manga special collection we have the first edition set of Be-Bop Highschool and others.

● Vintage Comics and Magazines


From 1946 (Showa 21) right after the war when there was a lack of published material, we have 'Manga Nihon', 'Yomimono to Manga' and 'Manga'. From 1951 to 1953 (Showa 26 to 28) We have Bunkyo Shuppan's 'Tantei-oh' and Shinseikaku's 'Manga to Yomimono'. We also have 'Shonen' from 1967.

● Vintage Supplements


Shojo, Shojo Book, Ribon, Shojo Club, and other supplements from 1955.

● Other Books


Books and resources about art, photographs, illustrations, luxurious books, limited editions, research, poetry, reviews and picture books and so on.

● Cards


A special collection of cards with minute differences and various errors and printing flaws.

● Posters


Posters from the yankee and outlaw themed Seigi no Mikata, and from the 1970s Toei Manga Festival

● Dolls


The elegant Fleurs Cosmiques Mdvanii.

● Voice Actor Goods


Autographs from some of the biggest voice actors of the day as well as signes goodies including scripts, posters, shikishi and ... panties?!

● Female Doujinshi


Yakuza doujishi special feature. 'Rudeness' has its roots in BL, and there are more than a few female fans of it.

● Male Doujinshi


Toranomon Collection. Anime doujinshi roms from 80s and 90s that fascinate young people with their nostalgic charm.

● Shojo Doujinshi


Manga FC Special feature. This time we have prepared lots of fan club works from Comiket.

● Doujinshi Materials


Anime and tokusatsu doujinshi special feature. This time we have picked up a range of high quality materials!

● Railway Goods


Ticket special feature. Central ticket related ticket is an item reminiscent of the route map / train which was changed only for that period, such as rename of the station name and obsolete section. Even the current Marunouchi line has some other name at that time, there is pleasure to watch the ticket and inflate the imagination in a certain era.

● AV Related Goods


Columbia Records Sarutobi Sasuke [SC-25], Toshiba Records Comet [TP-2044], Nippon Columbia Flower Yome is 16 years old [SCS-498] / Asakari Sanko [CK-657] / English Candy · Cande [CZ- 7006] / Levi Original BGM Collection Candy · Candy [CX-7039], Epic Recital City Hunter 2 [28 · 3H-5029] and others.