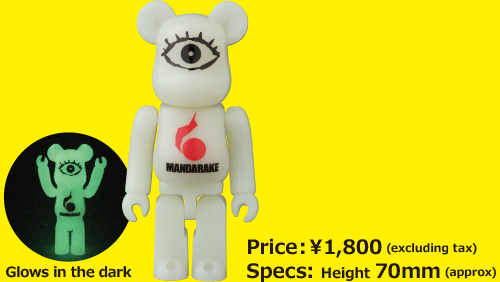 BE@BRICK MANDARAKE 100% - AVAILABLE AT ALL MANDARAKE STORES FROM MAY 7, 2018
ORDER HERE

 BE@RBRICK TM & © 2001-2018 MEDICOM TOY CORPORATION. All rights reserved.
Cancellations, Refunds and Exchanges
Requests for cancellations, exchanges or refunds due to a customer's personal circumstances will not be accepted.
We do a thorough check of each item. However if by chance your item is not in good condition or the incorrect item arrives, we will be glad to exchange it.
If we have no more in stock, you will be offered a refund.
Inquiries - Mandarake Shibuya - Shibuya BEAM B2 Floor, Udagawa-cho 31-2, Shibuya-ku, Tokyo TEL:03-3477-0777