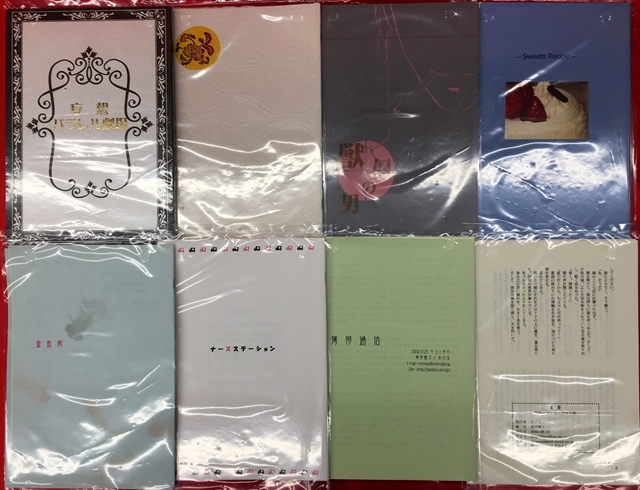 At the Daimansai Festival we'll be selling a range of City Hunter books.

It's quite a small range, with less than 100 items being available.

That being said, a portion of the works that we've gathered are are quite rare.

From among them, " Hakka Chouchou (Ageha) "'s Ryo x Kaori works will be available.
It is a novel book copy magazine center.

It is issued year there are many older title. Was a long time was aligned so far.

There is also the first time a book has arrived …!

But there are also some of the some of the Damaged , please forgive me please … Tour of met things, it is close to a miracle itself! There is no hindrance to the fact that a … Read minute.

Whether you're an avid collector, or just someone who wants to read them, don't let this chance slip you by.

Also we're going to keep adding to this list if new items become available right up until the event.
We'll be waiting for you at the Daimansai Festival, at the Nakano Sun Plaza on May 3 (Wednesday)
[Daimansai Festival announcement site is here]
[MANDARAKE Nakano shop LIVE Museum Twitter here]
[Click here for female doujinshi buy back information for the Mandarake Nakano store.]
[Click here for female doujinshi buy back information for all Mandarake stores.]
 (Post by:  Kansaku)
Translation is done by machine translator.