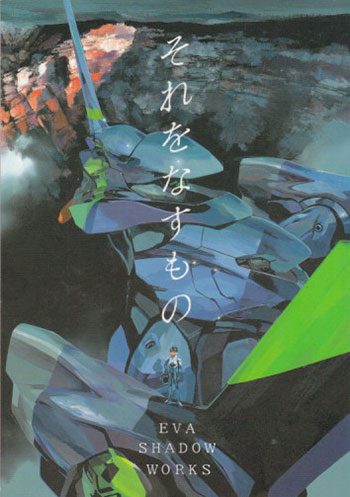 It worked on mechanics design in " Nadia, The Secret of Blue Water "and " Yukikaze",
Animators being evaluated even abroad, according to the Ikuto Yamashita
EVA it is a mechanic design collection.
Now it is Logo mark of NERV, which has become familiar for the fans,
Really it was scheduled to be over here, such as is plenty of time of the inside story.
Enjoy the true Logo look! !
Title: Sore wo Nasu Mono
Circle: FRIEDCHICKEN
Author: Ikuto Yamashita
Date of issue, 1995 12 days 30 days
Size: B5
Number of Pages: 86 page
Genre: Neon Genesis Evangelion
Condition: small damaged.
We have plenty of other doujinshi from large and small creators.
Come and check them out at the Daimansai Festival!
[Click here for male doujinshi buy back information for Mandarake stores.]


(Post by: Shinaki)
Translation is done by machine translator.