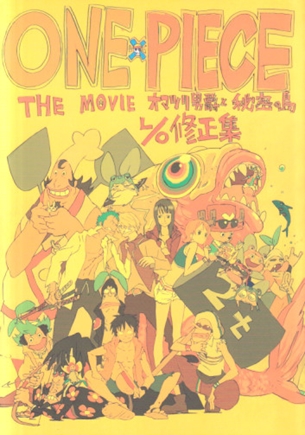 Japan the one of the representative to animators, according to SUSHIO Movie version dress – vinegar fixes collection.

This Doujinshi is when viewed while watching the movie, impressive increases! You might!
Title: ONE PIECE THE MOVIE Omatsuri Danshaku to Himitsu no Shima L/O Shusei-shu

Circle: Benkeido

Author: SUSHIO

Date of Publication: 2005

Size: B5

Number of Pages: 130 page

Genre: ONE PIECE

condition small damaged., spine cover page color slightly faded
We have plenty of other doujinshi from large and small creators.

Come and check them out at the Daimansai Festival!



[Click here for male doujinshi buy back information for Mandarake stores.]
Post by: Shinaki
Translation is done by machine translator.