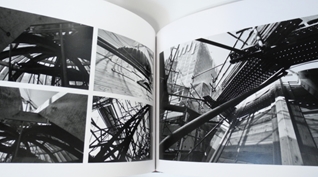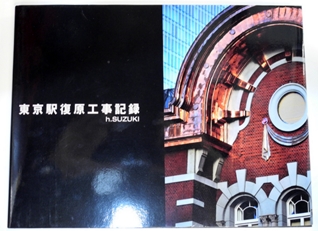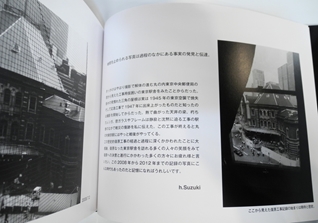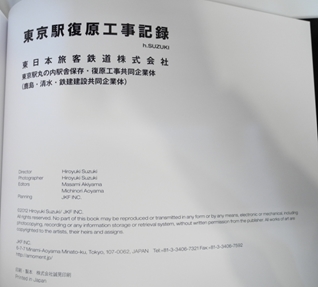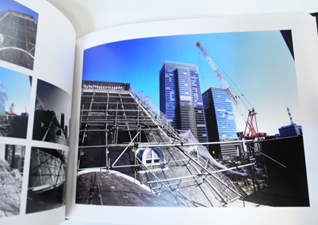 East Japan Railway Company (JR East) h.SUZUKI Tokyo Station Restoration Work Record
Whenever you see it is beautiful Tokyo Station Marunouchi station building.
A photo album that memorized its construction process as the keynote of monotone.
Although it is a construction record, the composition of monotone
I tell the subject the beauty.
Such as red bricks seen from the former Tokyo Station Gallery,
It is reminiscent of past scenes different from present.
Several books have appeared along with the conservation restoration of Tokyo Station,
The world that photographer h.SUZUKI cuts out,
It is a wonderful book as a photo album.
Because of not for sale book made at East Japan Railway Company (JR East)
The opportunity to see is few, but it is a book of high value.
● Sales method ●
· Sales will be sold at May 5 (Fri), Daimansai Festival venue on 14th floor of Nakano Sun Plaza.
・ We will distribute entry tickets from 10:30 and open from 11: 00.
※ The numbered admission ticket number is not distributed in order of arrival, because it is distributed randomly.
・ After opening at 11:00, the number of entry tickets will be arranged in the younger order before the showcase.
・ Buy one by one person, one who requests more than the second point will be rearranged at the end of the line.
· Credit cards can be used at the cash register.
If you have any questions or questions, please contact MANDARAKE Nakano store Ryusenkei Jiken.
We are waiting for your visit.
Post by: Nitta / Yamamoto
Translation is done by machine translator.