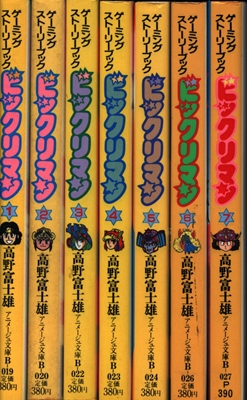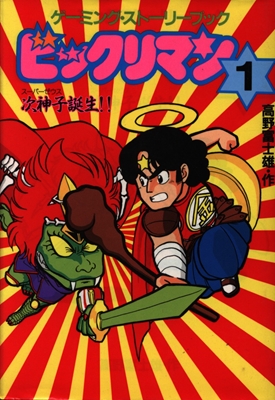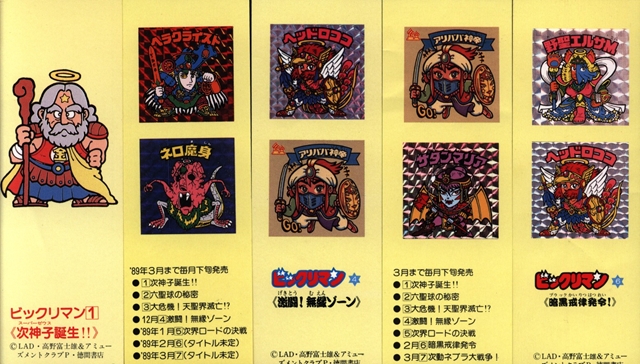 Available on day 1 of the Daimansai Festival, May 3 (Wednesday)!

We have lots of analog games available!

This is to introduce the " gaming story book Bikkuriman Complete 7 Piece Set ".

" Bikkuriman "and not only seal speaking, anime, but manga is the title that has been Exhibition open in a variety of Genre, etc., it had been published in the number of turns that unusual Volume 7 in Game Book.

That Game Book of domestic continues to series with the same title is quite a long-term series if also a surprisingly rare seven volumes.

Super Zeus of black hair beard Without of the young from one volume is a hero, motivated work such as draw a confrontation with the founder Jura. Lotte official story area not only the game area in the fact that the story guide also has become some of the spectacular.

The Bikkuriman ish angel, where also glad a number of characters not only the devil have appeared, Herakuraisuto, also appeared popular character, such as head Rococo.

In addition, the devil head, such as the master P and deca NERO emissions is also also points have appeared strong presence.

The condition is Damaged and Scotch tape sticking to Volume 2 Other stronger than the winding, also bookmark has been 2,7 Volume is Missing goods.

In set is the title you do not see very much, but we can offer this time. How will by all means try in addition to the collection of you on this occasion?
We offer a variety of Analog Games to In Other. Other information of the goods of here.
Post by: Kuroda
Translation is done by machine translator.