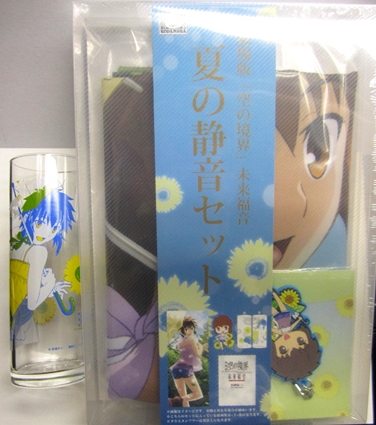 Tapestry, rubber strap, Genga. collection, box, making it a set of glass.

Other than glass is not opened. If silent fans do not miss!
Title The Garden of Sinners: Future Gospel (Movie Version) Natsu no Shizune Set with glass

Circle ufotable

Author: Unknown

Date of issue, 2013 December 29,

Size B5

The number of pages Unknown

Genre The Garden of Sinners

condition Unopened (except for the glass)
We have plenty of other doujinshi from large and small creators.

Come and check them out at the Daimansai Festival!
[ Click here for male doujinshi buy back information for Mandarake stores. ]
Post by: Shinaki
Translation is done by machine translator.