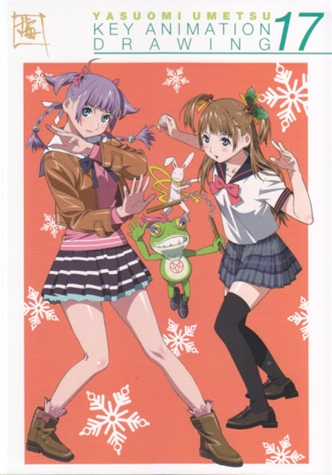 " presence "is and " A KITE" in international reputation is also high animator, Yasuomi Umetsu due to " Wizard Barristers "of Genga. Collection Doujinshi.

It's made himself supervision Doujinshi.

Yoshi Umezu Girl will enjoy plenty over the pages 268.

Clear File you are with.
Title KEY ANIMATION DRAWING17

Circle Shishiza Ryuseigun

Writer Yasuomi Umetsu

Issue Date August 16, 2015

Size A4

Page number 268 page

Genre Wizard Barristers

Condition: Normal.
We have plenty of other doujinshi from large and small creators.

Come and check them out at the Daimansai Festival!
[Daimansai Festival announcement site is here ]

[MANDARAKE Male Doujinshi purchase strengthening information here ]
Post by: Shinaki
Translation is done by machine translator.