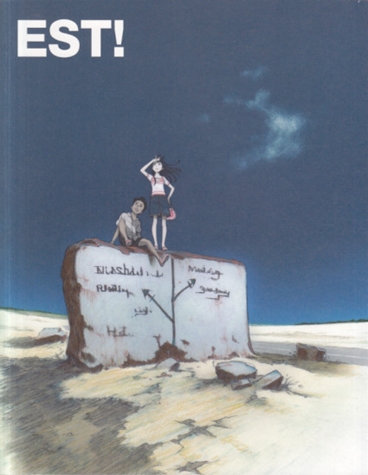 Studio Ghibli " Only Yesterday (Ghibli) era "and " Porco Rosso" in works such as

Talented animator who participated, according to the Kenichi Yoshida

Original is a book of paintings Doujinshi.

Ghibli Eryoku that has been trained in the if you look at this Doujinshi

You will be able to firmly feel.
Title EST!

Circle CCMS

Writer Kenichi Yoshida

Issue Date August 14, 2011

Size A4

Page number 96 page

Genre: Original

Condition: Normal.
We have plenty of other doujinshi from large and small creators.

Come and check them out at the Daimansai Festival!
[Daimansai Festival announcement site is here ]

[MANDARAKE Male Doujinshi purchase strengthening information here ]
Post by: Shinaki
Translation is done by machine translator.