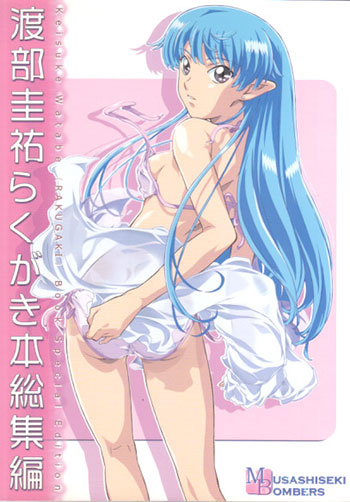 Graffiti there and this recap, but the content of cover page as Crest of the Stars
This illustration collection. From among the graffiti this series issued by the up to now, it has become what you re-edit an illustration of the star community relations.
Also illustrations were drawn by and until now not recording
Since I have been recorded, the graffiti this series up to now
It is a book recommended for those who you have.
Title: Watanabe Keisuke Rakugakibon Soushuu-hen
Circle: Musashizeki Bombers
Author: Keisuke Watanabe
Date of Publication: December 31, 2006
Size: A5
Page number 82 page
Genre: Crest of the Stars
Condition: Normal.
We have plenty of other doujinshi from large and small creators.
Come and check them out at the Daimansai Festival!
[Click here for male doujinshi buy back information for Mandarake stores.]
(Post by: Shinaki)
Translation is done by machine translator.