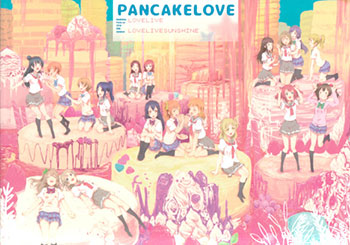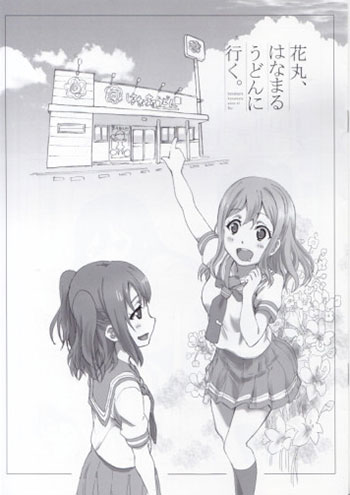 According to the Kanta Suzuki who worked on the animation director in the anime "Love Live!"
Love Live is an illustration Doujinshi. In full color A4 Size:
Impressive enough! Bonus this " Hanamaru, go to udon weakened. "Also
Regarding we do.
Title: PANCAKELOVE,
Hanamaru, go to udon weakened. 2 vol. set
Circle: Koukidou Purin-tai
Author: Kanta Suzuki
Date of Publication: August 14, 2016
Size: A4 (bonus book is B5)
Page number 56 page (bonus book is 10 pages)
Genre: Love Live!
Condition: Normal.
We have plenty of other doujinshi from large and small creators.
Come and check them out at the Daimansai Festival!
[Click here for male doujinshi buy back information for Mandarake stores.]
Post by: Shinaki
Translation is done by machine translator.