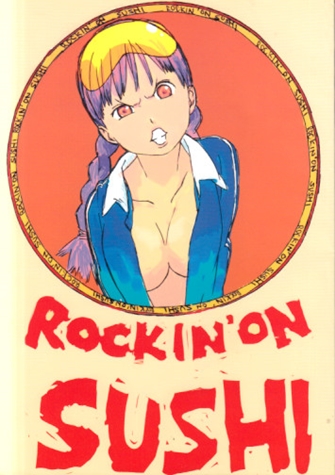 Japan According to the SUSHIO, one of the animators to represent, such as copyright illustrations and rough illustrations have been recorded many.

Such as picture listed in New Year's card of painting and staff of the birthday, is one book I'm happy that the private picture can be seen.
Title: ROCKIN'ON SUSHI

Circle: Sushio Seisaku Iinkai

Author: SUSHIO

Date of Publication: 2005 April 24

Size: B5

Page number 110 page

Genre: FLCL , and more.

Condition: Normal.
We have plenty of other doujinshi from large and small creators.

Come and check them out at the Daimansai Festival!



[The Daimansai Festival information website is here ]

[Male Doujinshi Buy Back information for all Mandarake stores can be found for all Mandarake stores can be found here ]
Post by: Shinaki
Translation is done by machine translator.